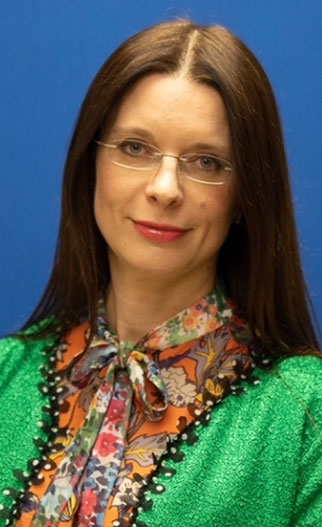 Dr. Mila Kote
Board-Certified Plastic and Reconstructive Surgeon
THE ART IS MY PASSION …
PLASTIC SURGERY IS AN ART.
I see plastic surgery as an art form. Being born, raised and educated in Russia, I had received extensive exposure to Greek, Roman, and Renaissance art. The art that detailed human anatomy and idealized female beauty. The works of Michelangelo, Botticelli, and Caravaggio has influenced my perception of beauty and elegance.
Coming to the USA in my mid-twenties I was faced with harsh economic realities that hindered my artistic pursuit. Medicine seemed to be a very cold and exact science without much space for creativity. It took me years to figure out where I could put my Old World ideals and Renaissance philosophies to use. My intense desire for perfection coupled with a deep appreciation for female beauty was a major factor in my decision to pursue plastic surgery as a career.
In addition to pursuing plastic surgery as a career, I became an avid collector of modern art that captured eternal femininity both as a mortal woman and as mythological goddesses. Works of Peter Nixon, Emile Bellet, Chaba Marcus and Joseph Kote caught my eye and pleased my soul.
My instinct for aesthetics, deep appreciation for beauty, and intense desire for perfection combined with the latest techniques are applied to facial and body sculpting including facelifts and eyelid surgery; breast augmentation, reduction, and lifting; tummy tucks, liposuction, body tightening after weight loss, and labiaplasty.
Full Biography
Dr. Mila Kote practices the full scope of plastic surgery with an emphasis on cosmetic, breast surgery and post-weight reduction procedures. As a board-certified in plastic and reconstructive surgery, Dr. Kote performs aesthetic and reconstructive procedures to the highest standards. Dr. Kote uses " the minimal scar technique " – the newest, most revolutionary technique in breast reduction surgery.
Dr. Kote has extensive training in body contouring procedures after weight loss and her female patients appreciate her understanding of " women needs". She offers upper and lower body lift procedures.
Dr. Kote focuses on a practice of personalized patient care paying particular attention to aesthetic detail. Deep appreciation for aesthetics was a major factor in her decision to pursue specialized training in plastic surgery. Dr. Kote sees plastic surgery as an art form. Her deep appreciation of art began in Europe; with vast exposure to Greek, Roman and Renaissance art she developed an eye for unique style and precision. She is an avid collector of art that captures women's beauty. Works of Peter Nixon, Emile Bellet, Chaba Marcus and Joseph Kote adorn the walls of her house.
In addition to plastic and reconstructive surgery, Dr. Kote is fellowship-trained in hand surgery and offers a full scope of hand procedures. Dr. Kote earned her medical degree from New York College of Osteopathic Medicine. During her surgical residency, Dr. Kote trained extensively at Nassau University Medical Center, Memorial Sloan Kettering Cancer Center, NYU Langone Medical Center, and Westchester Medical Center. Dr. Kote completed a postgraduate fellowship in plastic and reconstructive surgery at St. Barnabas Hospital, one of only four osteopathic plastic and reconstructive surgery fellowships in the nation. Before completing her postgraduate fellowship, Dr. Kote completed fellowship training at Stony Brook University Medical Center, a tertiary care center and referral center for Long Island, focusing on hand and microsurgery techniques. Dr. Kote then completed fellowship training at New York City's Lincoln Medical Center, a Level 1 trauma center, with exposure to acute injuries and emphasis on reconstructive surgery. Her vast knowledge and skills acquired from his highly diverse and specialized training enable her to provide the utmost quality in patient care and safety.